About Us - A Company with Heart!

Living the best possible life requires balance. We upset this balance through poor diet, stress and lack of sleep or exercise. At Res-Q Natural Supplements, we understand achieving the perfect state of equilibrium isn't always easy – and we are here to help. Our products are designed with unsurpassed potency and purity, so people can achieve an optimum level of health. They are formulated at effective dosage levels and many contain patented, clinically-tested ingredients. After just weeks of taking our products, we guarantee your customers will feel the difference. With thousands of dietary supplements on the market today, you likely question the authenticity of certain brands. Res-Q has been a leader in the supplement industry for more than 30 years. Each of our supplements directly addresses the specific health concerns of your customers.
Our Mission

Excellence and value in product development paired with outstanding personalized customer service—these are essential to our mission, and what you receive with every Res-Q product you put on your shelves.
Our History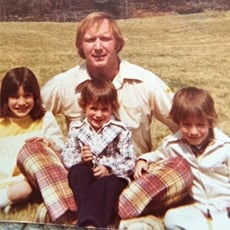 Tim Shields founded the Res-Q brand in the 1980s. A Ph.D.-level nutritionist, he was one of the foremost authorities on eicosapentaenoic acid (EPA) and docosahexaenoic acid (DHA), two of the most highly-researched omega-3 fatty acids known for heart health benefits. Interestingly, his interest in omega-3s started shortly after being diagnosed with a potentially deadly cholesterol level at the age of 32. This struck a chord with Tim, whose own father died of a heart attack in his 30s. Tim remembered growing up fatherless and didn't want his three children to suffer the same fate.
Through his personal experience and knowledge of omega-3s, the Res-Q brand was born. Tim dedicated the rest of his life to evangelizing and growing the Res-Q brand of natural supplements, spreading the word of how omega-3s promote heart health through hundreds of radio shows. But perhaps more importantly, he lived to see all of his children grow up.
Today, his family carries on his legacy by continuing to devote their lives to the pursuit of improving the health of every Res-Q customer. The company has thrived for more than 30 years. The flagship Norwegian omega-3 fish oil, Res-Q 1250, is joined by dozens of superior, high-quality supplements that proudly carry the Res-Q name – and this lineup continues to grow.